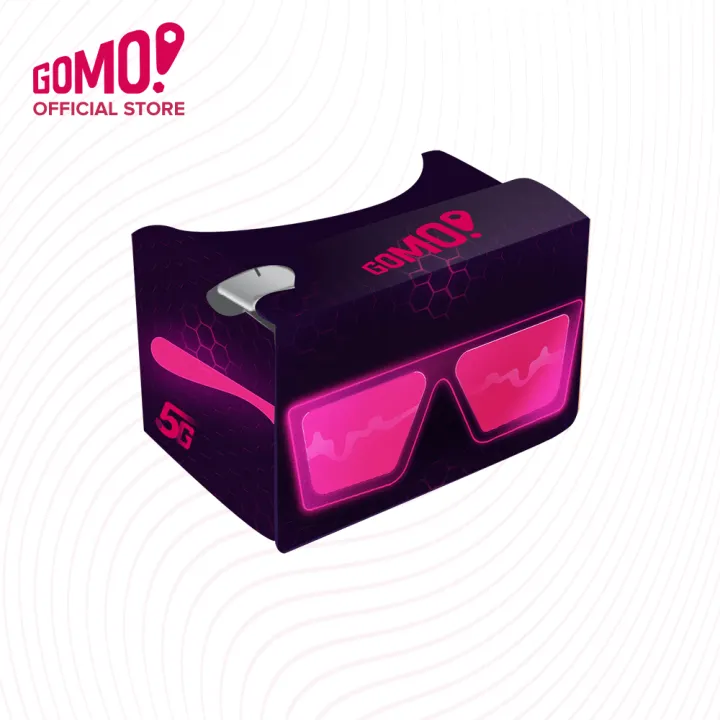 At Gomo, we think that everyone should be able to use virtual reality (VR). So, we made the Gomo VR Cardboard, a cheap but high-quality VR headset that turns your smartphone into a powerful VR device.
Why Choose Gomo VR Cardboard?
There are a lot of VR headsets out there, but the Gomo VR Cardboard stands out because it is cheap, easy to use, and good. Here are a few reasons to use Gomo VR Cardboard:
Cost-effective: Gomo VR Cardboard is priced at only PHP 288, making it one of the most affordable VR headsets in the Philippines. You don't need to spend hundreds or thousands of pesos to enjoy VR anymore.
Easy to use: Gomo VR Cardboard is made to be easy and convenient. You just need to put your phone into the cardboard and start exploring the virtual world.
Compatible with most phones and apps: Gomo VR Cardboard works with almost any smartphone and VR app that supports Google Cardboard or similar standards. You can enjoy a wide range of VR experiences, from games and videos to education and travel.
How to Use Gomo VR Cardboard?
Gomo VR Cardboard is simple and easy to use. Here's what you need to do:
1. Download a VR app from Google Play or App Store, such as Google Cardboard or watch YouTube videos in VR mode.
2. Assemble the Gomo VR Cardboard.
3. Insert your smartphone into the front compartment of the headset, with the screen facing towards the lenses.
4. Put on the Gomo VR Cardboard and enjoy the VR experience! You can look around by moving your head.
Where Can I Get the Gomo VR Cardboard?