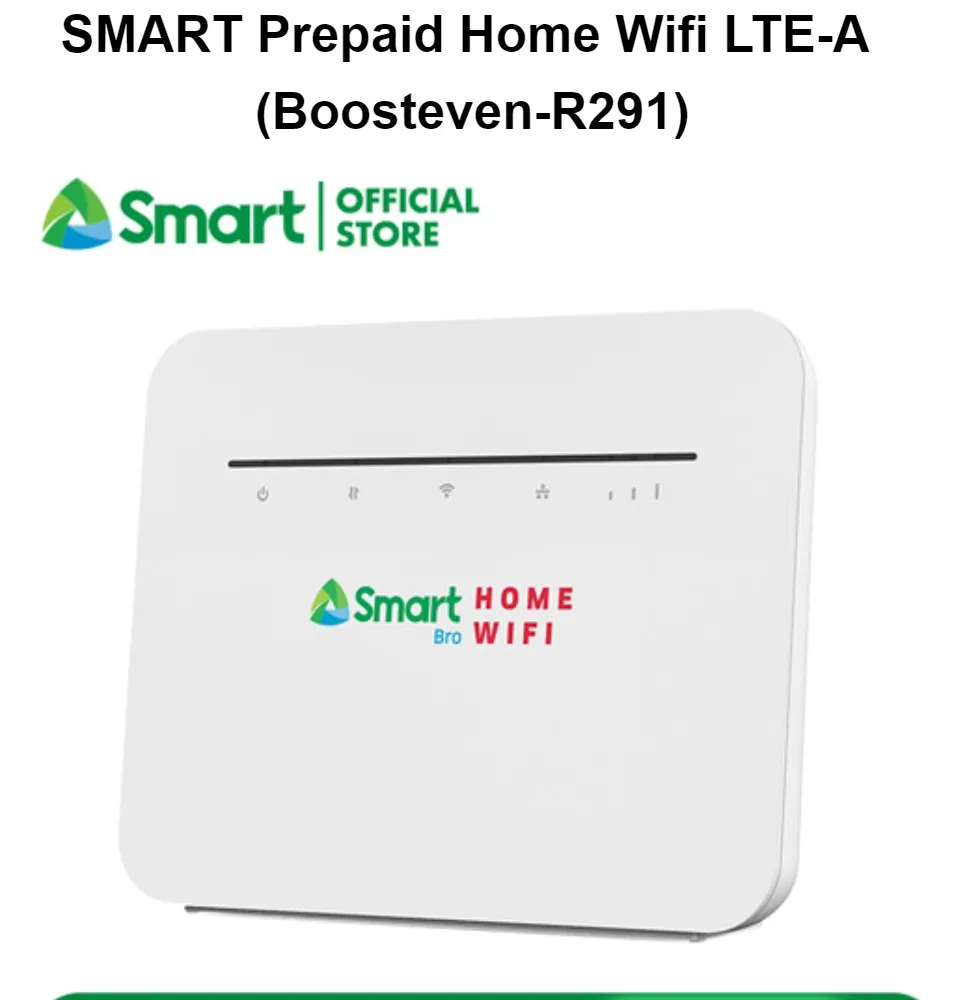 SMART Home WiFi Prepaid LTE-Advance (Boosteven-R291) Includes 10 GB of open data that can be used for 7 days This device works best in places with 4G service.
Boosteven-R291 Smart Bro Prepaid Home WiFi LTE-Advance
Brand: Smart
Built-in antenna
1 LAN port
Connectivity: up to 100Mbps
Network type: 3G and 4G
Connects up to 10 devices
Free 10GB data valid for 7 days
Just plug and connect
With Prepaid Home WiFi, it's easy to connect to the internet at home! Enjoy deals with a lot of data, super-fast LTE internet speeds, and the GigaLife App, which makes it easy to manage your account. Load anywhere through any PLDT and Smart channels nationwide!
Where to buy?